Call for images – what is your landscape representing "living with nature"?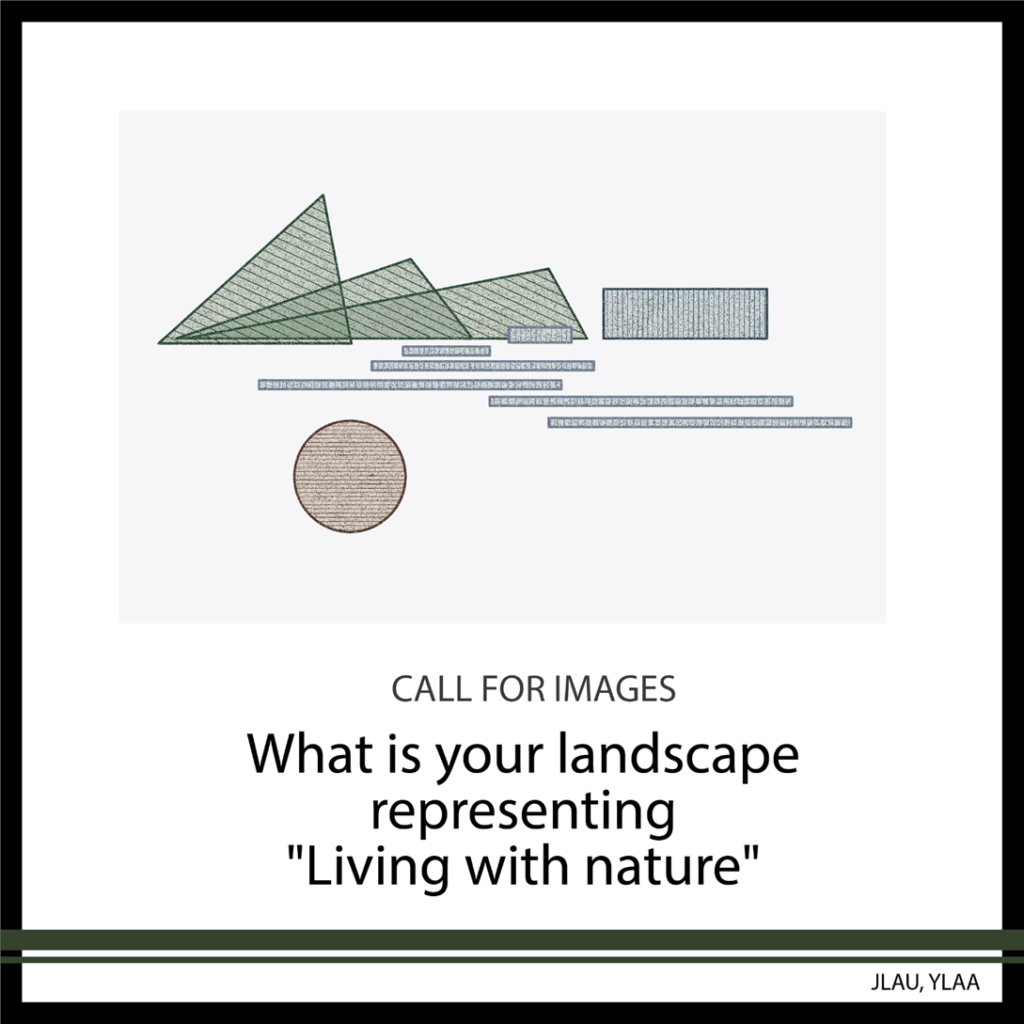 Japan Landscape Architects Union plans to collaborate with YLAA (Young LA Alliance) at the IFLA APR Congress 2023 and to create a project together. This collaborative project calls all young landscape architects in Asia Pacific Region to provide your favorite images, pictures, and/or sketches which represent "living with nature." Please provide yours with the location of the image and your description, note, or poem about the image. The selected images will be assembled as a video which will be shown on the 2023 congress webpage. They also will be bound as a digital book.
Members of YLAA in JLAU will select the images and edit them. The edited video will be shown during the IFLA APR Congress 2023 (Nov. 16 – 18). If your image is selected, you will get the edited digital book after the congress. If you have any questions, please send inquiry to masakaney@shinshu-u.ac.jp.
Please visit the submission page → https://forms.gle/WR1sM3g7NExwLt5o9
If you cannot access to the form above, please read the submission requirements below and email to masakaney@shinshu-u.ac.jp.
Please visit the IFLA APR 2023 website and register as well! → https://ifla-apr2023.jp/
Submission Requirements
An image(s) which represents "living with nature." The image could be a photo, a sketch, or any other type of media which are taken or drawn by you. You can upload 1 – 3 images.
Name your image file with your name and location e.g. WillSmith_Tokyo
The description about the image. This could be a short note, poem, or messages up to 200 words long.
Location (region, country) of the image.
JPEG files only, maximum size of one image is 8MB.
The ratio of the image should be 3:2. If not, we will edit yours to 3:2.
Please provide your name, your email, and your nationality and/or where you reside. If you do not want to show your name and nationality on the video and the book, you can choose preference later.
Submission deadline: September 30th 23:59 (JST)
The applicants will get the digital book after the congress 2023 if you provide your name and email.
Please access the Google Form and submit your images! https://forms.gle/WR1sM3g7NExwLt5o9
Take a look at the process below.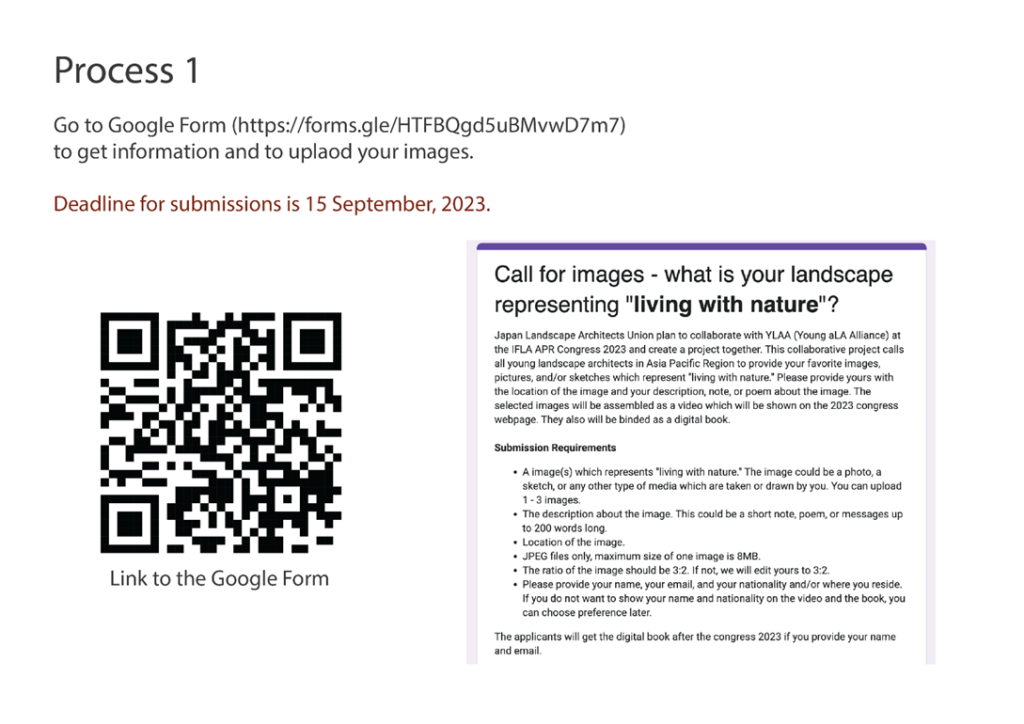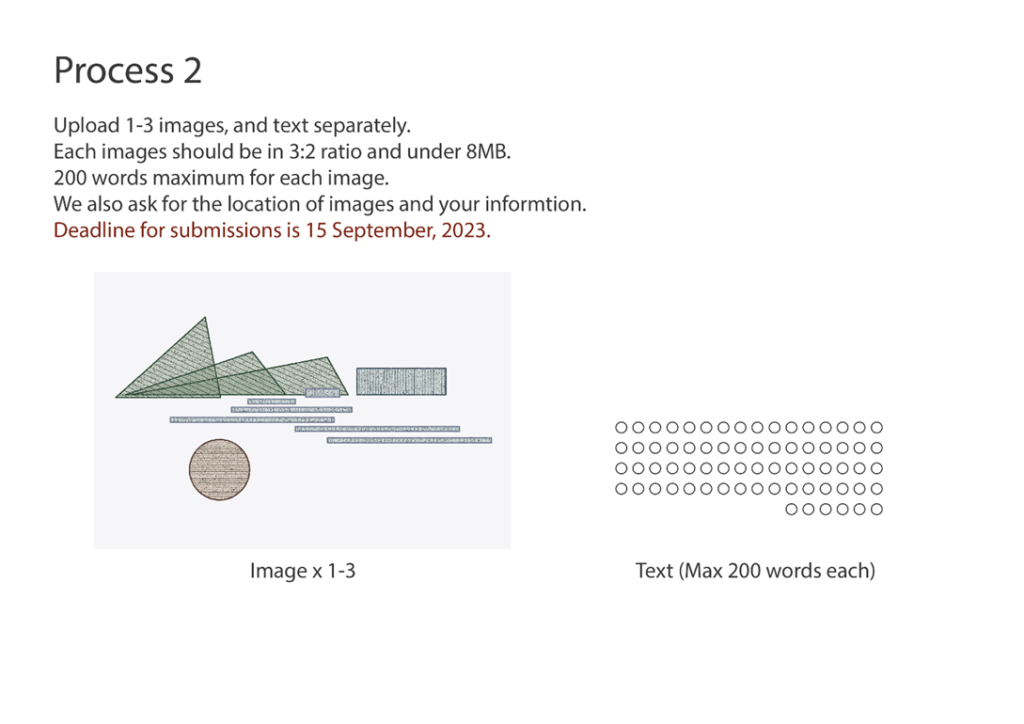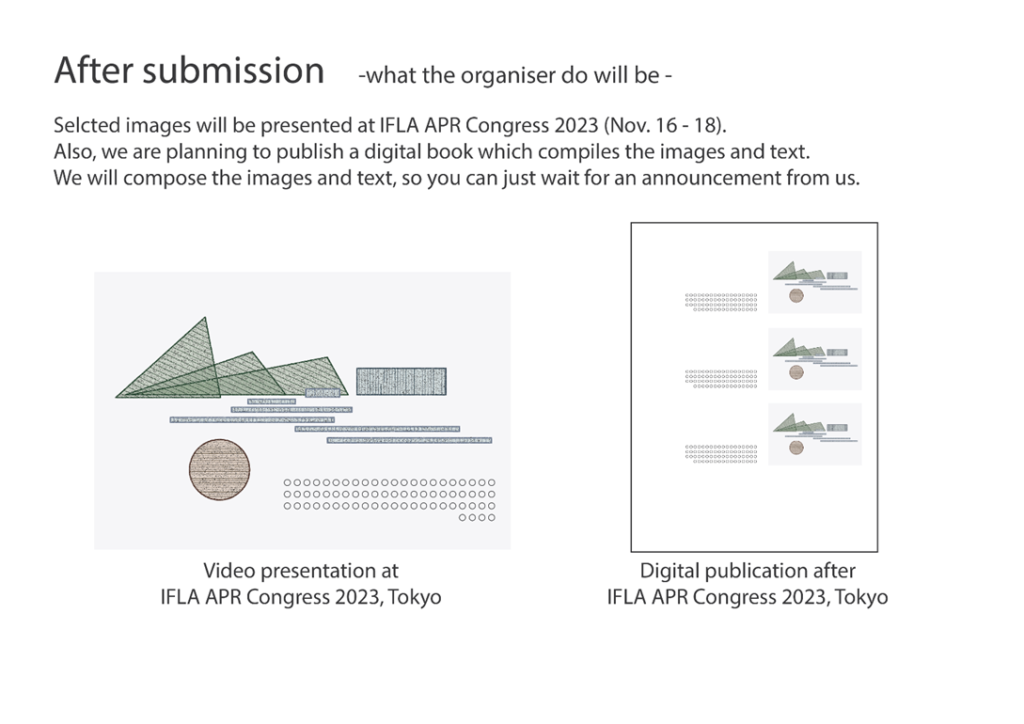 IFLA Committee Yuta Masakane
IFLA委員会 政金裕太